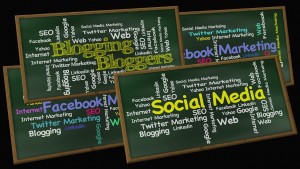 It would be quicker to provide an overview of what we don't do opposed to covering the plethora of services we do offer. However, it's important that we outline our core competencies and highlight our strengths, so that you can assess what On Target Digital can do for your business. Not every online channel works for every business, so it's important that we collectively assess the specific needs of your business and what channels make sense. We also encourage flexibility in weighing channels against each other to find the mix that drives the most efficient return for your business.
On Target Digital Services
We service businesses large and small on the many paid search networks including Google AdWords, BingAds and Gemini. We build a strong foundation of tracking and speak to our clients on KPIs for leads and/or sales. Lowering conversions costs and growing your business at a more efficient rate is our goal through paid search advertising.
While "SEO" may be an old term we'd like to retire, it still what many people think of when they envision crafting their site and site content for top placements in search engine results for the free or organic listings. We are seasoned SEO marketers and play by the book while still driving a healthy return for your business.
We use both Google Display Network and third-party display networks to drive sales and brand awareness for clients. Our display targeting is vast and includes, but is not limited to, site retargeting, search retargeting, demographic targeting, in-market segments, contextual and behavioral.
Our social media offerings are not limited to paid media as we have strength in growing your followers and driving business via social media organically.
We understand that online advertising needs a strong tracking foundation, or it is no better than any other medium that your business cannot track. We have ample experience with removing junk from tracking and setting up KPI tracking for eCommerce and lead-generation sites.