Web Design & Development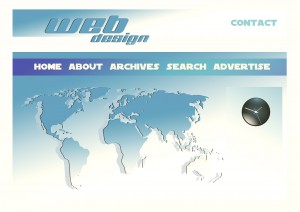 Online marketing begins with well-planned, well-executed compelling web design and development. On Target Digital offers web design services for a variety of web site projects, whether you are a small, local business or  large ecommerce site, we cover the spectrum.
We are proficient in web sites design for B2C, B2B, nonprofit and everything in between. We have built web sites for service-oriented companies and product-oriented companies. We understand the needs of each business by first learning as much as we can about your business before we begin the concept design phase of any project.
If you simply have a message to convey or want a portfolio web site, we have you covered. If you want to sell products online, we have years of experience building pages that are meant to drive sales. We have  strong  expertise what elements typically work best for ecommerce, but we don't simply assume. We test. We take a logical, empirical approach to design, where the numbers do the talking by speaking the language of your target customers and the way they navigate your site and what compels them to make purchases or connect with you to become lifelong customers. And, it doesn't stop there, as customers are your best marketing channel when they become advocates.
We help our clients build a pool of advocates so that they can  make the most of the relationships that matter most and utilize word of mouth and social media to propel the outcomes their businesses will thrive on for years to come.